Gusto TV continues global expansion in new deal with MetaX Software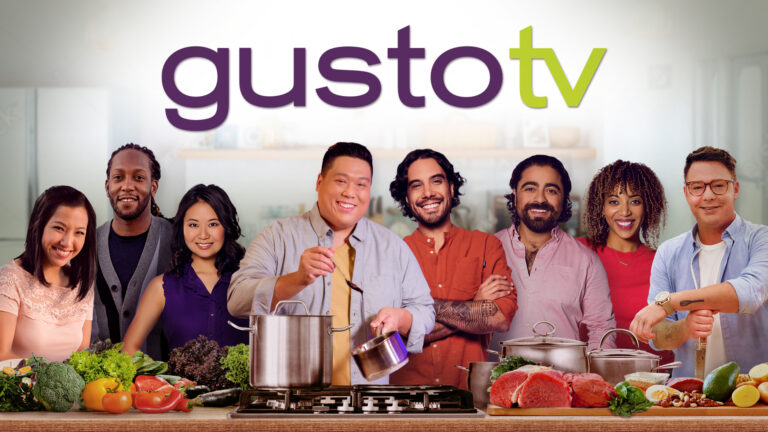 Metaxsoft(also known as MetaX Software) is a data-driven Connected TV (CTV) advertising and OTT commercialization company. Metaxsoft has connected over 20 TV brands and channels which cover about 25 million OTT devices and 80 million large-screen users. It maintains fast and strong growth across Latin America, Europe, and Southeast Asia, etc.
Ottawa, Canada, November 3, 2021 – Gusto TV continues to expand globally in a new deal with a leading platform focusing on global OTT contents operation and big-screen digital marketing company MetaX Software. A leading CTV OTT platform, MetaX software will launch Gusto TV's world-class culinary programming to audiences in Latin America, Europe, Asia, Africa, and more.
"Our partnership with Metaxsoft allows us to broaden the reach of Gusto TV and commercialize our ad inventory across the world," says Chris Knight, CEO, and President of Gusto Worldwide Media. "Our stunning global fare and Metaxsoft's easy-to-use platform enables audiences to indulge in an exceptional viewing experience."
Gusto TV is an international food channel with exceptional production values and sophisticated storytelling. With hundreds of hours of proprietary content, Gusto TV offers a culturally diverse lineup that is a feast for the eyes and connects emotionally with viewers. Streaming on dozens of platforms around the world, check out the Watch Now page to get all of Gusto TV's delicious culinary programming.
Based in Shanghai, MetaX software currently covers over 80 million global users with 5 million monthly active users. Leveraging its unique strength on the TV screens, MetaX software is dedicated to helping content providers distribute and commercialize inventory on a global scale.
Food is the one true global language, and Gusto speaks all dialects.
About Gusto TV
Gusto TV is the world's best food television channel. From in-studio cooking series featuring creative recipes and dynamic hosts to fascinating documentary and reality series about food culture and sustainability, Gusto TV delivers a diverse mix of engaging and inspiring cooking programming that resonates globally. Gusto TV's internationally acclaimed series include DNA Dinners, One World Kitchen, and Crate to Plate.
Media Contact for Gusto TV
Stephanie Swart – Marketing Manager
sswart@gustotv.com
About MetaX software
Leveraging its unique strength on the TV screens, Metaxsoft is dedicated to enabling advertisers from different industries to effectively target their desired audiences; meanwhile, it helps content providers and application developers broaden distribution channels and commercialize inventory across the world.
Media Contact for MetaX software