MetaX Software highlights Connected TV opportunities at ProXXIma 2020

With more and more people consuming content via streaming, customer behaviour is changing dramatically during the pandemic. The large screens of TVs have been gaining even more relevance, which has helped to accelerate the popularisation of advertising on Connected TVs (CTV) in several markets over the last few months, including in Brazil.
To help companies gain a deeper understanding of what CTV is and the opportunities it offers for advertisers, from multinational giants to local businesses, MetaX Software, a leading data-driven CTV advertising and operation company, will make its debut at ProXXIma, one of the main communication, marketing and innovation events in Brazil.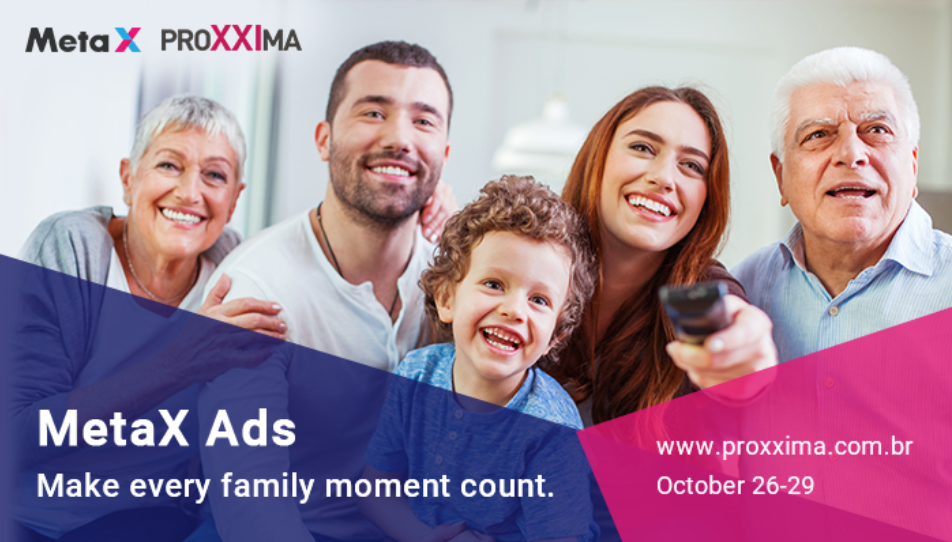 On Monday October 26th, at 3:30 pm, Vanessa Delgado, VP business development at MetaX Software, will present "Connected TV: the (r) evolution of TV ads". Here, Vanessa will talk more about the universe of CTV, the possibilities it offers brands, formats, and how to use this new media to enhance elements such as reach, engagement and brand building.
"We're very glad to have the opportunity to share our insights on the CTV market at ProXXIma. MetaX Ads enables advertisers to increase brand awareness and reach target audiences with a higher ROI. We look forward to helping more brands in an innovative way." Vanessa commented.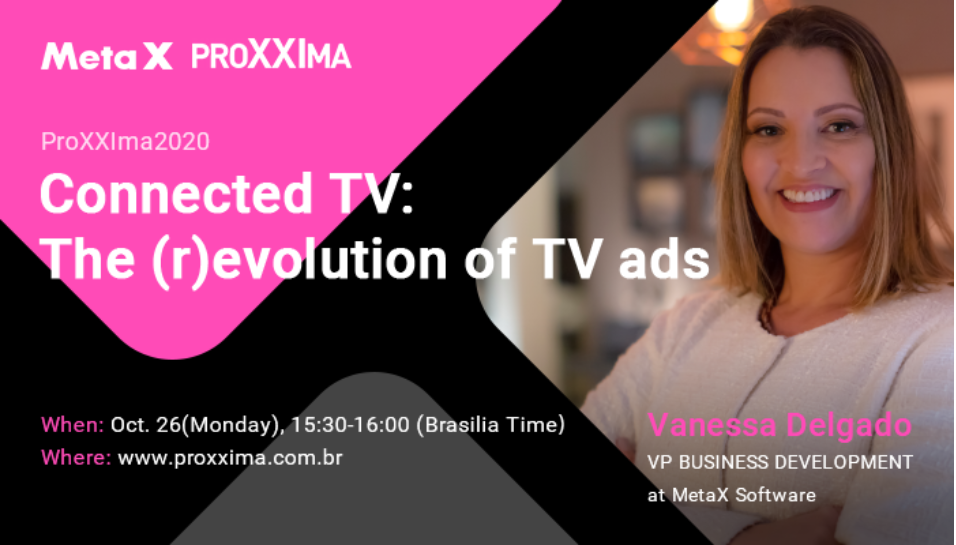 In Brazil, MetaX Software currently covers 4.5 million devices, reaching 9.6 million users and generating more than 150 million daily impacts on large screens. Around the world, more than 80 million people across numerous markets are already impacted by CTV, and the channel offers immense potential for brands from all sectors to successfully reach their desired audiences, as well as for content providers to expand their distribution channels, and therefore monetise their inventories more easily and effectively.
Source: ExchangeWire