The video on TV and the new ways to reach the audience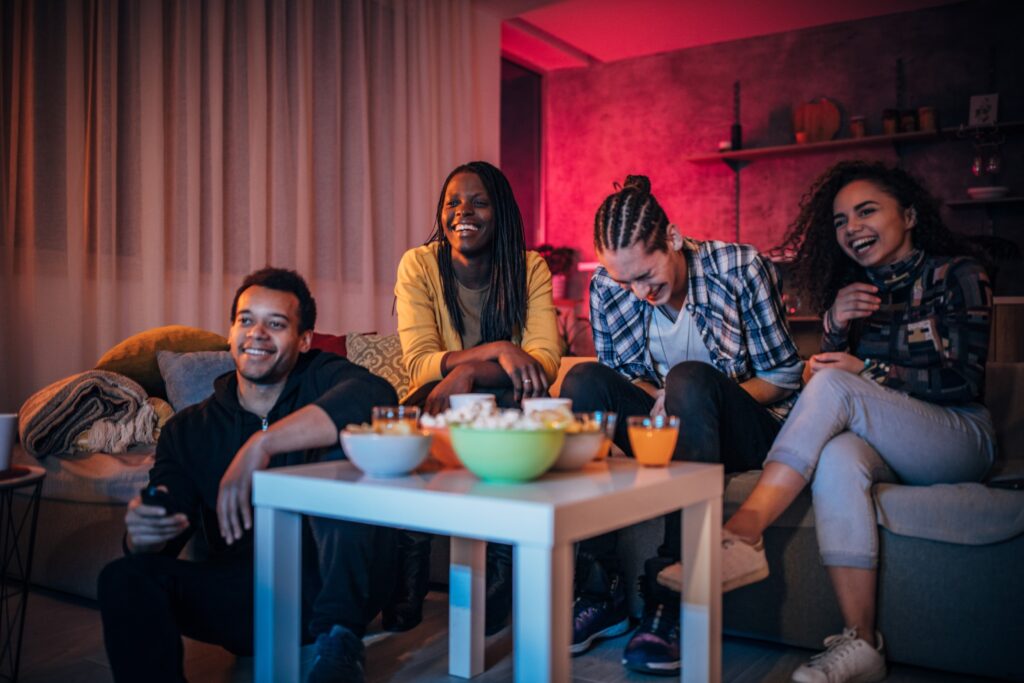 For a long time, advertisers and consumers have shown signs that video is where they all meet. According to data from Digital AdSpend 2021, a study published by IAB Brazil, 37% of the formats used in the digital environment are video. Kantar in its Inside Video 2023 report reveals that, in 2022, video content reached 99.6% of the population among TV devices – connected or not -, smartphones, tablets and computers. The highlight is that TVs and Connected TVs are the favorites of the public, representing 90.4% of the total time consumed.
In the beginning of streaming, it was imagined that the driver for video consumption would be smartphones. Today, 51% of those who watch streaming opt for Smart TV, according to a Nielsen study. The big screen represents a different level of engagement and establishes a place for brands to connect and enhance the attention they receive from viewers.
But where are the consumers? There is so much content available, even in TV environments (especially Connected TV) that the challenge is paralyzing. Which channel is the TV viewer on? Or would it be better to say, on what content? Which brand of TV is this consumer watching? Which app are they using? Paid or free? Is there a difference in behavior between the different regions of the country?
Audience on TV (traditional and connected) is fragmented
When thinking that streaming is the way that video and audio signals are commonly reaching households, it is easy to conclude that content is not enough to synchronize viewers. Each one chooses what they want – and watches when they want. In this way, at 8:00 pm there are millions of viewers watching movies, but each one is watching the title that interests them, on a type of TV, content app, in a diverse and wide universe. This picture is not reversible. Content production (independent of those related to creators) is growing, and this by itself already establishes audience fragmentation.
In the past, when the brand thought of a way to reduce the effect of fragmentation, it bet on prime time, where the largest number of consumers were. Now, consumers organize themselves along a long chain of content categorized individually.
Therefore, how to hit the target? How to ensure that the creative will be exposed the number of times that interests, to generate message memorability?
The solution to widely impact consumers
Programmatic platforms for delivering video on TV ensure that it is possible to select audience, track households, guarantee frequency and measure the impact of the campaign on the business.
It has been many years since we concluded that programmatic delivery was essential to be in fragmented digital environments. The same is pertinent now, in view of streaming video, especially on TV.
It is a risky vision to imagine that a single content app or device represents the universe of consumers that may interest a brand. This is a solution for live moments, in which the time slot is determinant for audience. Streaming environments and those that promote on-demand consumption escape this perspective. The danger of a strategy based on concentration of audience is to assume that advertising will not be addressed to a predominant part of consumers who do not have a specific place and time to be. It means imagining that these viewers are not potential consumers.
The good news is that programmatic multi-device and multi-content platforms for CTV are already on the market and eliminate the friction of media planning in the face of audience fragmentation. On these platforms it is possible to monitor deliveries in real time and delivery rates such as VTR, viewability and VCR, as well as IVT.
In the end, new generations of TV media appear, bring new formats, promote new experiences and despite momentarily creating uncertainties, enable exits that are always in the foundations of what we have learned: diverse content (and audience) environment is driven by technologies.