Why Companies Turn to CTV Advertising to Survive COVID-19?

As COVID-19 spreads all over the world, an economic recession is now highly probable. It's been an ever-challenging period for most marketers. A lot of companies are decreasing marketing budget due to stakeholders' lack of confidence in future; meanwhile, many offline marketing channels including events or retailing stores have to be canceled.
In a business world, you either lean in or die. How could we survive in this extremely hard season? Here are the tips from MetaX Software:
Review marketing investment and make sure they're highly connected with your company goals.
Benchmark current and future budget and spending to commitments. Cut the low-reversion actions.
Map strategically and make a flexible marketing matrix.
Invest more in online marketing, including social media, content marketing, online events, etc.
Seriously consider Connected TV (CTV) advertising.
Why CTV advertising? Below are the reasons:
Access to a large audience: There is an expanding number of pay TV households that have adopted CTV, with estimates expected that connected TV households set will grow to 82% by 2023.
Strong exposure & 100% viewability:A TV fully captures the attention of the family audience. With powerful visual impact brought by the large screen, CTV advertising platform helps advertisers enhance brand awareness rapidly.
Data-driven and performance tracking: The platform provides real-time advertising data dashboard and supports user survey on Connected TV devices, so that advertisers can easily track and evaluate the performance of each campaign.
Premium ad quality and creative formatting: CTV can create meaningful, engaging experiences that first earn and then truly captivate audiences.Higher completion rates and real-time metrics:CTV advertising supports online performance monitoring of each ads and enables to get higher ROI on your marketing campaigns.
Lower impression cost: CTV ads is bidding for impressions in real-time rather than time-based pricing, which can help advertisers increase advertising efficiency and effectiveness.
Get to know MetaX Ads
MetaX Ads is a leading CTV advertising platform which provides multiple and flexible solutions to help advertisers to reach global target audience on large screens through digital advertising technology.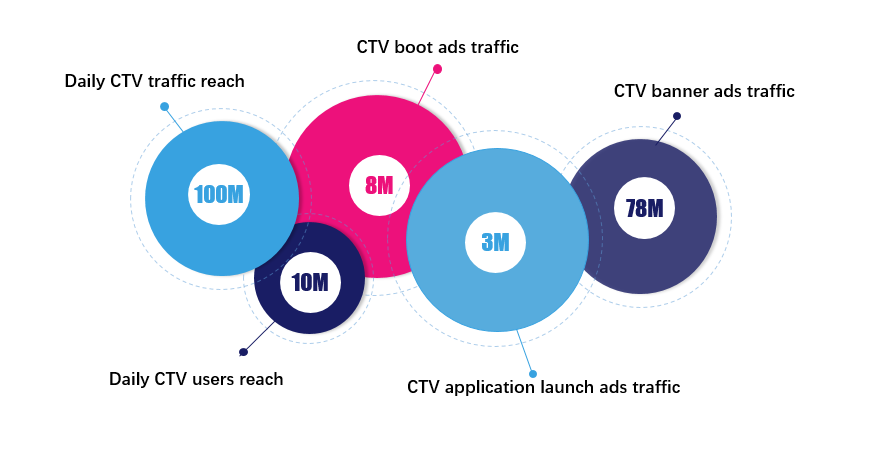 Reach global audience and get vast exposure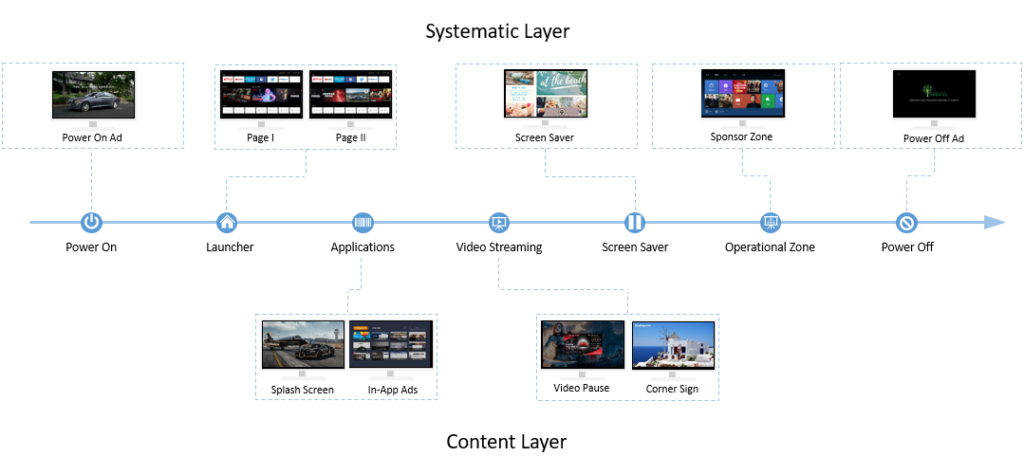 Full coverage of advertising placements
Above all, MetaX CTV advertising platform can provide inventory of TV ad placements, which are embedded or pre-installed in Connected TV devices, including:
· Power-on, Screen Saver, Power-off, App Splash Screen
· Placements on TV Launcher
· Placements in TV applications
This will largely satisfy marketer's needs for "big exposure" and give more chance to increase market growth.
As a data-driven CTV advertising and operation company, MetaX Software maintains fast growth across the globe, having reached over 25 million worldwide OTT devices and 80 million TV users. We aim at helping worldwide marketers to reach wider target audience effectively and less costly.
MetaX CTV Advertising platform has already been commercially deployed in Brazil, Mexico, Germany, Australia, Indonesia, and other major countries in South America, Europe and Southeast Asia.
About MetaX Software
MetaX Software is data-driven Connected TV (CTV) advertising and operation company. MetaX Software has connected over 20 TV brands and channels which cover about 25 million OTT devices and 80 million large-screen users. It maintains fast and strong growth across Europe, Southeast Asia and Latin America, etc.
Leveraging its unique strength on the large screens, MetaX Software is dedicated to enabling advertisers from different industries to effectively target their desired audiences; meanwhile, it helps content providers and application developers broaden distribution channel and commercialize inventory across the world.
For more information about MetaX Software, please send an email to info@metaxsoft.com or visit: www.metaxsoft.com.